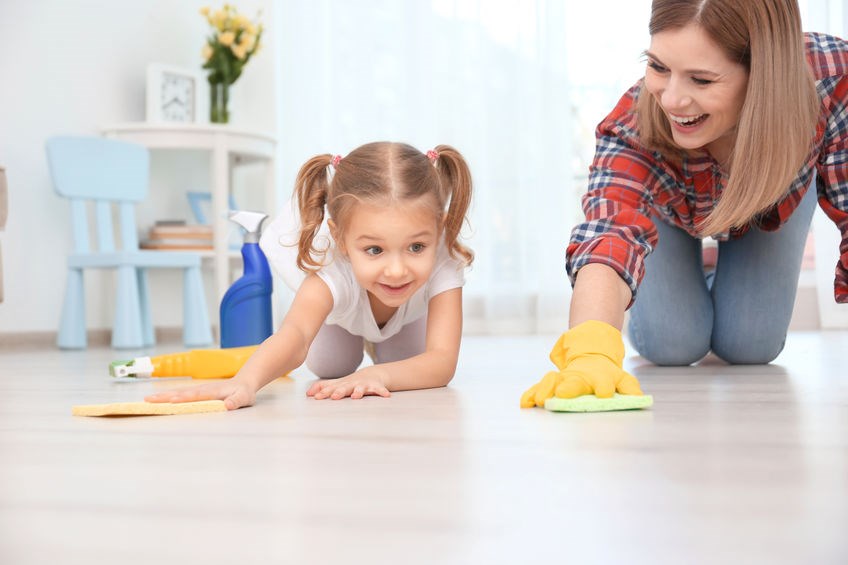 Best Flooring for High Traffic Areas
When choosing new flooring for your home, there's a lot to consider. You have to decide which type of flooring matches the style of your home and furniture, as well as which type you like best.
But people often neglect to consider that different rooms in a home are subject to different amounts of traffic. For instance, your bedroom flooring is probably going to see a lot less use than the flooring in your entryway. That's why when you're choosing flooring, the most important thing you can do is
select a flooring material
that's appropriate for the room it will be in. If you don't, you may find yourself replacing worn out flooring far sooner than you may otherwise have needed to.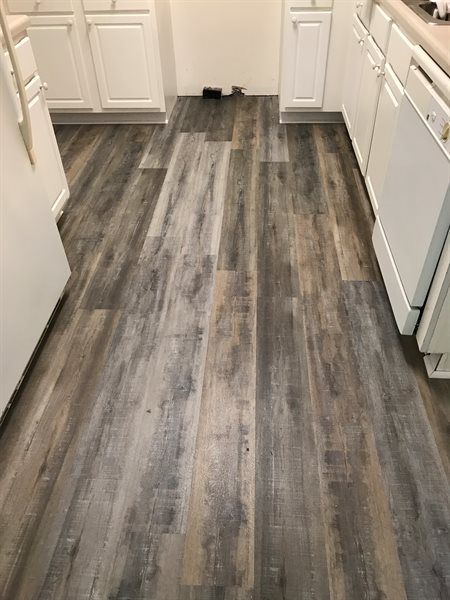 Choosing Flooring for High Traffic Areas
Most homes have at least one or two high traffic areas, if not more. Some of the most common high traffic areas in homes are entryways, hallways, and mudrooms. However, depending on where the front, back, side, and garage doors lead into a home, you may also find that your living room and kitchen tend to see a lot of traffic as well.
The following flooring types make great additions to any high traffic area. All you have to do is decide which suits your style best and then
get in touch with the professionals at Carolina Flooring and Roofing
to begin the installation process.
Tile Flooring
When it comes to durability, tile is pretty much the gold standard. It absorbs very little moisture and is
exceptionally easy to clean
. Ceramic and porcelain tiles are both great choices for high traffic areas, especially where spills and messes may be more common, like kitchens or entryways. Plus, it's nearly impossible to stain tile floors.
Tile also comes in a variety of colors, shapes, and sizes. You can even purchase tiles that are made to look like other materials, such as stone or marble, so you can give your home an upscale look without paying upscale prices. The only real downsides to tile floors are that they don't retain heat well and they can crack if something heavy is dropped on them with enough force.
Vinyl Flooring
Luxury vinyl tile (LVT) and luxury vinyl planks (LVP) both suit high traffic areas well. The only caveat is that quality really matters when it comes to vinyl flooring. So, in general, the higher quality vinyl you choose, the longer it will stand up to heavy foot traffic.

Because it is springy and flexible, vinyl flooring is extremely resistant to rips, tears, and cracks. It also absorbs more sound than harder materials do, making it good for noisier rooms. Vinyl flooring can be made to look like pretty much other types of material, including wood and tile. It's waterproof, resistant to heat and humidity, and very affordable.

Hardwood Flooring
There are two main types of hardwood flooring: Engineered hardwood and solid hardwood flooring. While more costly than tile or vinyl, hardwood has some pretty big advantages. The first is that it is extremely durable and, even when it does wear down, it can be refinished several times over before it needs to be replaced. This means that the life of a single hardwood floor can often span several decades.

Aside from that, hardwood floors provide a soft, warm, classic feel that many people find extremely pleasant. It's even hypoallergenic! The biggest disadvantages of hardwood floors is that they are not water-resistant, so spills need to be cleaned up ASAP in order to avoid damage. They also can be scratched easily, so they may not be the best choices for homes with pets or small children.

Laminate Flooring
Laminate is another cost-effective flooring material that can be made to look just like hardwood. It's easy to clean and scratch-resistant, plus it holds heat better than tile and vinyl do. Laminate really doesn't have that many downsides. The only major disadvantage of laminate flooring is that it will absorb water, so it's another flooring type that will require you to clean up liquid-based spills ASAP to avoid warping and swelling.

Carpeting
Carpet is without a doubt the least desirable type of flooring for high-traffic areas. That said, the technology used to make carpeting has come a long way in recent years. Many brands are focusing on creating carpeting that stands up better to wear, tear, and stains. If you do decide to go with carpet, nylon, wool, and low-pile carpets are the ones that tend to stand up best to heavy foot traffic.

If you've got worn out flooring, purchasing the cheapest material you can find is the worst mistake you can make. In a few years, that material will also wear out and you'll be back at square one. Fortunately, you don't have to make a huge financial investment to get flooring that will last.
CFR is happy to help you figure out which flooring material is right for your home and lifestyle, all while making the
flooring installation process
quick and easy. All you have to do is call us at 910-377-1904 or email us at
cfr.myroofer@gmail.com
to get started.