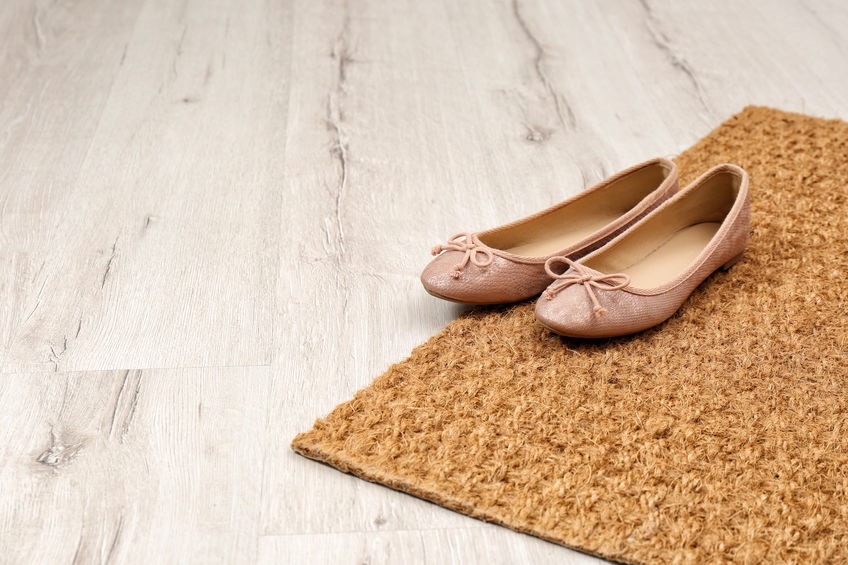 Should You Take Your Shoes Off at Home?
Wondering why wearing shoes in the house is bad? Well,
E. coli is known to cause intestinal and urinary tract infections as well as meningitis, among other illnesses.
1. SHOES CAN CARRY BACTERIA
Shoes are a breeding ground for millions of types of germs, including E-coli and C.diff.
2. THEY'RE ALSO OFTEN COVERED IN...OTHER THINGS
Countless studies have shown that almost everyone's shoes have traces of feces on them.
3. SHOES BRING TOXINS INTO THE HOME
Any time you walk on dirt, grass, or sidewalks, your shoes are picking up things like pesticides, gasoline, oil, and other toxic chemicals.
4. NO SHOES MEANS LESS CLEANING
If you're tracking in less dirt, grime, and filth, you're not going to have to clean as hard or as often.
5. WALKING BAREFOOT IS GOOD FOR YOU
Walking around the house without shoes can help improve your balance, posture, and muscle tone!
6. IT'LL HELP WITH ORGANIZATION
No more lost or missing shoes. If you take them off as soon as you enter your home, you'll always know where they are.
7. SHOES CAN DESTROY YOUR FLOORS
High heels, heavy boots, scuff-prone sneakers - all of them can do serious damage to your precious floors.